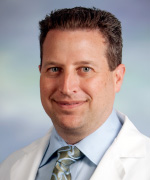 Dr. Marc Feinberg is a Board Certified Neurologist. He has been in practice with South Florida Neurology Associates, practicing general neurology in Boca Raton and Delray Beach, Florida since July 1995.
He completed his Neurology Residency at Jackson Memorial Hospital/University of Miami Medical Center from 1992-1995. Dr. Feinberg did his Medical Internship at Staten Island University Hospital from 1991-1992. He graduated medical school AOA from SUNY Health Science Center at Brooklyn/Downstate Medical Center in 1991. Dr. Feinberg received his BS degree from SUNY Center at Binghamton.
He is affiliated with the American Academy of Neurology, Palm Beach Medical Society and the Florida Medical Association. He is on staff at Delray Medical Center, Pinecrest Rehabilitation Hospital and Fair Oaks Psychiatric Hospital.