Frederick J. Boltz, MD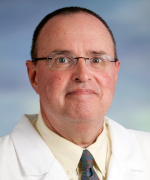 Dr. Frederick Boltz is a Board Certified Neurologist, currently in private practice with South Florida Neurology Associates, located at the Boca Clinic in Boca Raton, Florida. He received his MD degree from the St. George's University School of Medicine in 1982, and went on to complete his residency training at McKeesport Hospital and Downstate Medical Center in Brooklyn, New York. He is affiliated with the American Academy of Neurology.
Dr. Boltz has been in practice since 1988 and is Board Certified in Internal Medicine and Neurology, having completed his medical residency in his home state of Pennsylvania.